Learn Spanish in Spain while playing football with Arsenal F.C.
Our football school courses welcome children of all abilities and it doesn't matter which team the children support, we just want everyone to have fun whilst learning to play football the Arsenal way!
To progress to your full potential as a football player it is vital to have the correct attitude both on and off the football pitch.

Always respect your teammates, your opponents, your coach and the referee. If you fail to respect the opponent you underestimate their potential, which can make your own standards fall below your usual level.

We believe that skills and technique are essential to inspire creativity, flair, excitement and entertainment. Skills can help make football fun, help you improve as a player and help you beat your opponent.

You need to have lots of energy to get the most out of playing football. The longer you can maintain a high level of fitness, the more this will benefit you in games.

Embrace your coach's ideas and always think about different ways you can improve tactically and technically.

Football is a team game. The more you work together the better you will become as a player and a succesful team. It doesn't matter who you are or where you are from, football is a game that can be played by everyone.

Never stop learning. Learn how to play the Arsenal way: football based around passing and movement, technique and skill, incorporating the principles of fair play, teamwork, expression and fun!
Our summer language courses are organized into 20/25 lessons per week, with 4/5 lessons everyday, Monday through Friday (except at the Marbella Albergue Summer Camp, where students receive 25 lessons per week).

The success of all learning efforts depends on a teaching team trained and equipped to motivate their students.

By bringing together students from all over the world (60% Spanish), these programs allow international youth to make Spanish friends their age, acquire a profound understanding of the Spanish way of life and increase their awareness of a variety of world cultures.

The residential stay embodies the essence of our summer language camp philosophy: by living, studying, playing and practicing languages together 24 hours a day in a totally multicultural environment.

Our primary Camp objectives: learn Spanish & Football in a healthy, friendly and multicultural environment, experience Spanish culture and traditions, discover Spain! Explore our cities, museums, landscapes,...

A1 Basic
A2 Elementary
B1 Intermediate
B2 Advanced
C1 Superior
C2 Profi ciency

Our Activity Program is designed to ensure campers' participation in as many age-appropriate workshops and recreational pursuits as possible.
4 Summer Camps in VALENCIA and MARBELLA
Ages from 5 to 18 years old
Daily study programs
Supervision 24 hours
Why don Quijote's Spanish summer camps?
A growing experience your youngster will never forget
Fun, healthy activities and new international friends
High quality teaching
Dedicated and attentive adult counselors
First class camps all over Spain
Helmut, 16 years old (Germany)
I had a great time in Marbella. I met girls and boys from Spain and all over the world and keep in touch with them over e-mail. Everyday we did something different and we had many activities to choose from.
Photos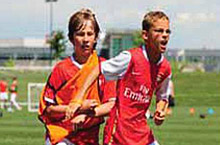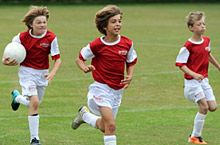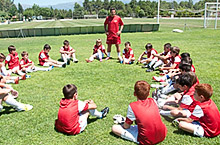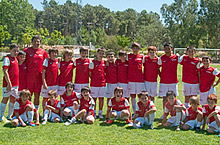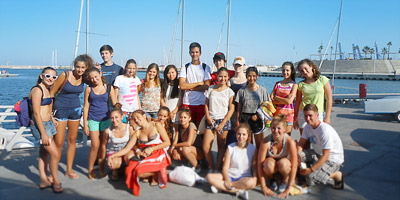 Looking for a summer foreign language program in Valencia? Our camp for 13 to 18 year olds takes place at the University of Valencia campus located in a lively neighborhood and classes are held at a nearby building. Students have access to a variety of excellent sports facilities; all situated within easy reach of the city center and within walking distance of the beach.
Full board accommodation is offered in a student residence hall or, for participants over 14 years of age, with a local host family. In addition to the wide range of activities, workshops and excursions included in summer camp, students can also sign-up in optional sports such as sailing lessons for an additional fee.Staying in touch with friends and family will be simple as both the school and student residence offer Internet access.
Valencia is Spain's third largest city and attracts visitors from around the world with its huge sandy beaches on the Mediterranean shore or typical cuisine including Valencian paella. The city boasts the famous City of Arts and Sciences, a complex made up of an IMAX cinema, an interactive science museum, the largest aquarium in Europe and more. Students at our Spanish summer camp in Valencia will participate in a wide range of activities including excursions to places such as the cities of Alicante and Sagunto, nearby beaches or the City of Arts and Sciences.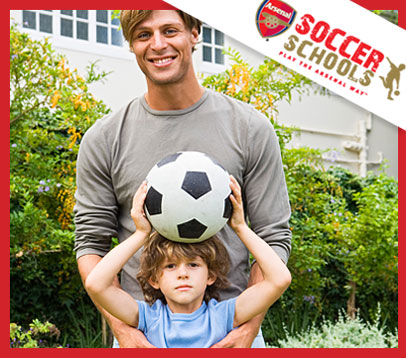 Question and Answers for Parents
Q: How much does it cost to fly to Spain?
Flight tickets go anywhere from 20€ from countries like Italy or England, up to 2,000€ from countries like Australia.
Q: Does the price of the summer camp include medical insurance?
Yes
Q: What is the monitor to student ratio?
There is 1 monitor for every 12-15 students
Q: What are the facilities and accommodation like?
don Quijote selects the best student accommodation and host families using a strict criteria of high quality standards.
Did you know?
Safety in Spain
Spain is considered a very safe country with a very low violent crime rate.
Languages spoken
Many Spaniards speak English, French, German, Italian or Portuguese.
Camper statistics
On average, 60% of our summer campers are Spaniards and 40% are foreigners.
Camp fun
Summer camp is a great way for students to practice their language skills, play sports and HAVE FUN!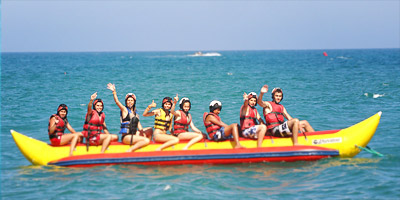 The Alborán summer language camp in Marbella offers 24/7 supervision for 13-18 year olds and is located on a peaceful estate surrounded by pine trees in a beautiful area just 8 miles (13 km) from the city center and a short 15 minute walk from the beach. The camp features an extensive range of sports facilities including a swimming pool, paddleball courts, a basketball court, football fields and more. In addition to the scheduled activities, students can sign up for optional lessons such as horseback riding, tennis, or golf. Accommodation is provided in on-site dormitories where students are divided by age and sex.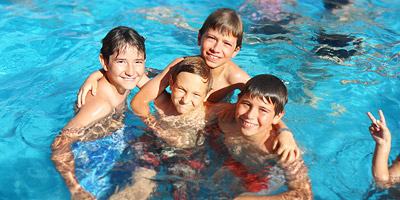 The Alemán summer language camp for kids aged 5-13 year old is situated on a hilltop only 12 miles (19 km) from the city center in one of Marbella's most exclusive residential areas just 15-minute from the beach by bus. The camp takes place on a the sprawling campus of the prestigious Alemán Juan Hoffmann school featuring the finest facilities including an indoor/outdoor multipurpose activity center, a swimming pool and a range of sports courts. For an additional fee, students may also take part in exciting activities such as horseback riding, tennis and other sports. Full board accommodation is offered at on-site student residence dormitories. Children are supervised 24 hours a day, 7 days a week.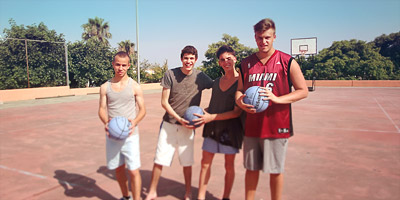 The Marbella Albergue Spanish language camp for teenagers is a perfect option aged 16 to 18 years old that prefer an authentic summer camp experience located entirely within one complex with 24 hour supervision. The camp takes place at the Albergueschool in Marbella in a peaceful neighborhood near the city center, just 10 minutes from the beach, making it a perfect option for older more independent campers who may have their parents' permission to leave the campus. The fenced-in complex features excellent indoor and outdoor facilities including a large swimming pool, 3 sports fields, tennis courts and ample green areas. In addition to the regularly scheduled activities, students can take place in optional sports such as horseback riding, tennis, paddleball or golf for an additional charge.